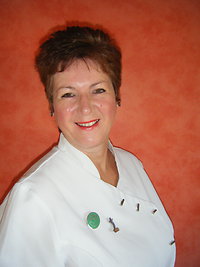 I qualified as a Reflexologist in 2001 at The Aylesbury College. Whilst there I gained an International Therapy Examination Council (ITEC) Diploma in Anatomy and Physiology, and the Reflexology Diploma was with the International Institute of Holistic Natural Therapies. In order to become a member of The Association of Reflexology I practiced for a further 2 years and was re-examined by the AoR to confirm my professional standards in Reflexology. I was awarded the MAR (Member of the Association of Reflexologists) letters after my name in September 2002.
Over the years I have attended a huge number of seminars and courses in related subjects to advance my knowledge and experience in Reflexology treatments and Nutrition.
Maternity Reflexology with Suzanne Enzer 2010

Intro to Infertility with T Smith and S Earlam 2013

Spinal Reflexology with Phil Nutteridge 2011

VRT (Vertical Reflexology) with Lynne Booth 2004

ART (Advanced Reflexology Treatment) with Tony Porter 2009

Practitioner in Living Foods with Dr Kate James

Patrick Holford - Nutrition

Role of Nutritional Therapy in Complementary Medicine with Lorraine Perretta

New Beginnings. The Nutional needs of Procreation

Nerve Reflexology with Nico Pauly

Reading Toes with Imre Somogyri 03

Reading Feet with Jane Sheehan 11

Language of the Feet with Barbara Newman

Acu-points of ears, hands, feet and face with Beryle Crane 06

Auricular Reflexology (ears) with Philippe Mathon 2011

Reflexology and Diabetes

Facial Reflexology with Lone Sorensen Lopez

Intro to Hypno Reflexology with Peter Mackereth

The Body Speaks Volumns with Chris Stormer

Reflexology for People with Cancer 2005

Advanced Reflexology in Cancer Care 2001

Healing us - Healing them 2009

Light Touch Technique

Enhancing the Power of Intuition with Dr Christine Page 2005

Foot Tapping with Peter Tomlinson & Jean Allenby 2013

I am passionate about continued professional development and keep up to date with the latest advances in improving peoples health and life styles.